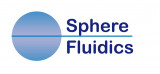 Sphere Fluidics Ltd
Sphere Fluidics Limited is an innovative Life Sciences company which delivers miniaturised products, systems and collaboration services in field of single cell analysis.
Sphere's core technology is in the field of high throughput Picodroplet generation and analysis and has significant patent portfolio that protects its core expertise. It enables ultra-high throughput analysis of single cells and generation of their genetic, transcriptomic and proteomic profiles in miniaturised (pl to nl) volumes.
Uniquely, as well as allowing single cell studies, the systems enable the study of different, large biomolecules that interact with or are secreted by those single cells. The latter application is very powerful as many human biotherapeutics, industrial enzymes (isolated mainly from micro-organisms) and around 15% of the Human Proteome are secreted, so cannot readily be analysed using conventional technology
Sphere Fluidics' technology enables diverse applications such as study of the mechanism of cancer cell resistance to chemotherapy, generation of new enzymes and identification of novel microbial strains.
Sphere Fluidics has established multiple commercial partnerships, received Venture Capital investment and with its founders the Company have received almost £10 million in science and business funding to date.


Rob Marchmont
Commercial Director
David Holmes
Principal Engineer