Networking at Bio-Europe 2013
Sunday, 3 November

14:00 Site Visits
Organised by LISA Vienna, for more information and to book:
http://www.lisavienna.at/en/bio-europe/site-visits
17:00 - 18:45 Sunday briefing
Meet UKTI representatives and other UK delegates at a wine bar 5 minutes from the Evening Reception venue. Sponsorship of refreshments is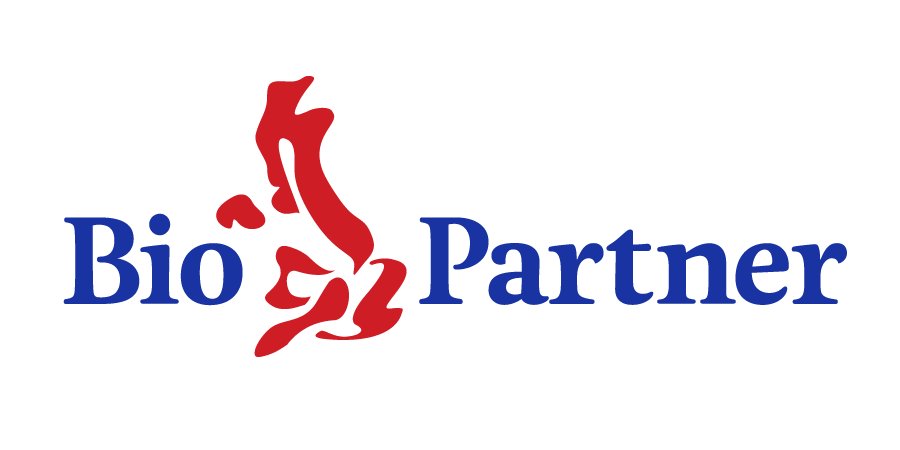 available. Contact us to tell us if you can make it.
19:00 Conference Welcome Reception
Hofburg Palace, Michaelerkuppel, 1010 Vienna. Collect your conference name badge to avoid the Monday queues, then network in one of Vienna's famous landmark buildings.
---
Monday, 4 November
8:30 UK Stand opens for business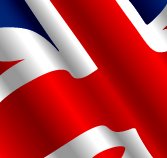 Home to members of the UK delegation for 3 days, for business card and literature display, the BioPartner team will promote UK expertise to visitors and welcome all UK delegates that need assistance or wish to use the area as an informal meeting point. Make sure you stop by and cast your vote into the BIA Manifesto 2105 Ballot Box!
10:45 - 12:30 Conference Welcome
Opening Plenary Session
12.30 - 13:30 Lunch
13:30 Partnering opens
UK Company Presentation
AstraZeneca | 17:15-17:30| Room Stolz 1
18:00 Exhibition Hall Hospitality Reception
Partnering360, booth 56
19:00 Evening Reception
Vienna City Hall, Friedrich-Schmidt-Platz 1, 1010 Vienna
18:30–19:00 Shuttle buses will transport guests to the evening event
21:30–22:30 Shuttle buses will transport guests to conference hotels
---
Tuesday, 5 November
07:30 - 09:30 UKTI Networking Breakfast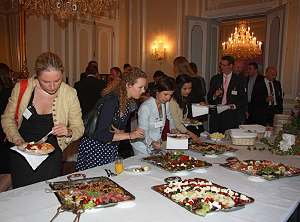 The British Embassy, BioPartner UK and UK Trade & Investment (Venture Capital Unit) invite you to a networking breakfast at the
Ambassador's Residence in Vienna
. Don't miss this opportunity to learn more about the UK biotechnology sector, meet companies from the UK, Austria and selected countries in Europe.
Check the flyer for details and the programme. Kit Malthouse, Deputy Mayor of London, Steve Bates, CEO of the Bioindustry Association, and Lin Bateson, Executive Director of BioPartner UK, will give brief addresses around a sumptuous breakfast.
IT IS ESSENTIAL to book your place for this very popular breakfast, provided free of charge by UKTI and BioPartner UK. Free bus transport is provided from the Trend Messe Hotel and back to the Messe. Places are strictly limited. Sponsorship is available for this event.
UK Company Presentations
Ixchelsis | 08:30 | Room Schubert 4, Level
GT Biologics | 10:15 | Room Schubert 1, Level 1
The Institute of cancer Research | 11:20 | Room Schubert 5, Level 1
13.00 - 14:00 Lunch
UK Company Presentations
Crescendo Biologics| 15:45| Room Schubert 4, Level 1
Oxford BioTherapeutics | 14:30 | Room Schubert 2, Level 1
Sareum| 16:00| Room Schubert 2, Level 1
Xention| 17:45| Room Schubert 1, Level 1
17:45-18:45 Exhibit Hall Receptions
Life Science Nord, booth:46; LISA, booth:75; Lonza, booth:87
19:00 Evening Reception
META Stadt (METAHall), Dr Otto Neurath Gasse 3, 1220 Vienna
18:00–19:00 Shuttle buses will transport guests to the evening event
21:30–22:30 Shuttle buses will transport guests to conference hotels
---
Wednesday, 6 November
UK Company Presentations
Genetic Microdevices | 09:10| Room Schubert 1, Level 1
PlaqueTec | 09:50| Room Schubert 1, Level 1
Nanomerics | 10:10| Room Schubert 1, Level 1
MGB Biopharma | 10:15| Room Schubert 4, Level 1
MiNA Therapeutics | 10:20| Room Schubert 1, Level 1
Canbex Therapeutics | 11:00| Room Schubert 1, Level 1
Heptares | 11:15| Room Schubert 1, Level 1
13.00 - 14:00 Lunch
16:30 Closing Reception
18:00 - 22:00 International Delegations Reception
Courtyard by Marriott Vienna Messe, Trabrennstrasse 4, 1020 Vienna
Contact LISA to book.
---
Thursday, 7 November
08:30 - 16:00 Introduction to the Austrian Life Sciences Market with site visits
Austrian Chamber of Commerce, Wiedner Hauptstrasse 63, 1040 Vienna
Download the flyer for more information
---
Contacts
BioPartner UK is responsible for the UK stand (booth 68) and promotion of the UK companies within the UK delegation. Other organisations and their activities are shown here for information. See our Mission Planner (distributed to members of the delegation) and the Conference website for full details of networking and sponsored activities. Contact us to add your on-stand activity or networking opportunity; and for information about visiting delegations from Austrian regions and other countries.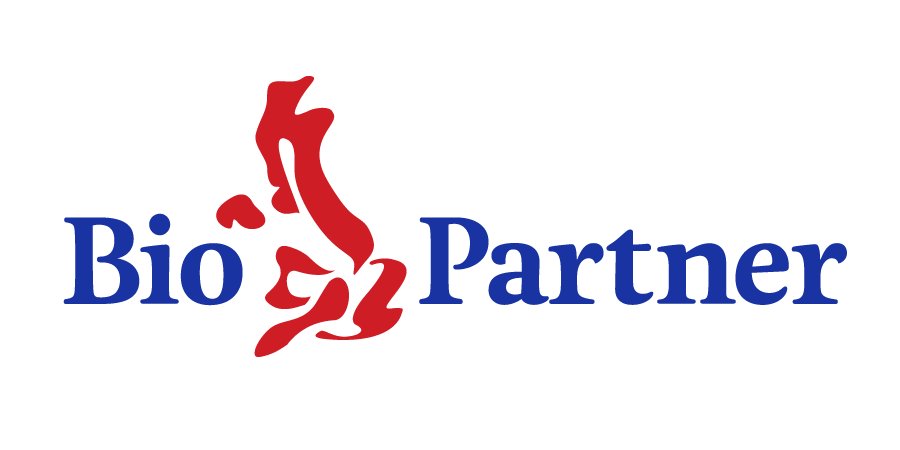 Pharma Television is inviting applications for interviews to be filmed on location at the conference. Each slot will take approximately 30 minutes with the finished interview lasting between 8-10 minutes. The format of the interview will be past, present, future of your organisation and there will be an opportunity to discuss topics in advance. The interview, which will be broadcast at www.pharmatelevision.com, is free of charge and should you wish to license the video for use on your own website you will be able to take advantage of the reduced license fee for BioPartner member companies. Contact us for more information.
UK Trade & Investment contact Verena Wasenegger for information

and contacts
LISA view Austrian company directory here