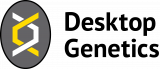 Mr Victor Dillard
Desktop Genetics is a UK-based biotech software company dedicated to making commercial R&D more productive and cost efficient. We develop bespoke workflow tools to simplify the most time-consuming and frustrating challenges facing molecular biologists in genome-editing, disease biology, antibody engineering, cell line development, functional genomics and protein production.
Each tool comprises a collection of functional modules, powered by our proprietary DNA Search Engine technology. To date, modules have let users search for DNA sequences across the world, create an in-lab knowledge base with persistent DNA and oligo sequence data, automatically calculate optimal cloning strategies and repurpose existing DNA. Easily deployed with your existing DNA sequence databases, our technology streamlines and automates workflows so that your skilled personnel can focus on the critical research that drives your business.
Founded by scientists and researchers, our team is experienced with the technical, operational and financial challenges facing molecular biology laboratories today. We are fluent in the languages of biology, programming, and R&D operations, ensuring your needs are translated into a superior business and research tool. We look to partner with life science companies to deploy existing modules and develop new ones from the ground up. Get in touch with us today to discuss how we can help make your DNA work for you.
Contact: Victor Dillard, COO - victord@deskgen.com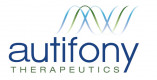 Dr Barbara Domayne-Hayman
Autifony Therapeutics is developing pharmaceutical treatments for hearing disorders, which affect a significant proportion of the population. Autifony 's approach is focused on Kv3 potassium channel modulation, a novel mechanism of action. These ion channels regulate neuronal activity within the auditory system, and our new drugs aim to treat age related hearing loss and tinnitus. The lead programme entered Phase I clinical trials in May 2013.
Given Autifony's focus on modulation of Kv3 channels, which have also been implicated in other neurological and psychiatric disorders, there are opportunities for Autifony to investigate these other indications with compounds with different profiles. Autifony was recently awarded Technology Strategy Board funding to progress the development of a candidate drug for the treatment of schizophrenia, working together with academic collaborators at the Universities of Manchester and Newcastle.
Autifony Therapeutics Limited was formed in 2011 as a spin-out from GlaxoSmithKline. The company is privately funded by leading venture capital investors SV Life Sciences, Imperial Innovations and Pfizer Venture Investments. Autifony's head office is at the Imperial College Incubator in London, and has a subsidiary with medicinal chemistry and biology labs based in Verona, Italy.
Autifony Therapeutics Ltd
Chief Business Officer

Mr Rick Dyer
Almac provides a comprehensive range of integrated services from research through to commercialisation. Almac is a financially stable, privately owned organisation with over 3,300 employees located within the US and UK. Over 95% of work is repeat business, testament itself to the quality, innovation, efficiency and the high level of customer satisfaction provided.

Services Offered
Almac's integrated solutions extend from research to commercialisation and include:

Biomarker Discovery & Development:
· Companion Diagnostic Development
· Genomic Services
· Bioinformatics Consultancy
· Proprietary Discovery Arrays

API Services & Chemical Development:
· API Development & Manufacture
· Peptide & Protein Technology
· Accelerated First in Man Solution
· Solid State Services
· Isotope Chemistry
· Biocatalysis

Pharmaceutical Development:
· Preformulation & Early Stage Development
· Scale Up and Late Stage Development
· Clinical Trial Manufacture
· Contained Development & Manufacture

Analytical Services:
· Physical & Chemical Characterisation
· Method Development & Validation
· API & Drug Product Testing
· Stability Testing

Clinical Trial Supply:
· Comparator Blinding
· Packaging & Labelling
· QP Release
· Global Distribution & Supply Chain Management

Clinical Technologies:
· IVR / Web
· ePRO
· Statistical Services

Commercial Services
· Manufacturing & Packaging
· Product Launch & Distribution
Come and see us at booth #64
Almac Group
Business Development Manager