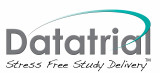 Datatrial Limited
Datatrial is an eClinical solutions company, providing comprehensive data management, bio-statistical and consulting services. We have our own proprietary software, nowEDC™ which has been deployed globally in Phase I to Phase III trials. Our ethos is to collaborate with our customers to find and offer solutions that will assist in the achievement of clinical objectives.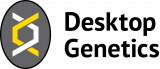 Desktop Genetics
Desktop Genetics is a UK-based biotech software company dedicated to making commercial R&D more productive and cost efficient. We develop bespoke workflow tools to simplify the most time-consuming and frustrating challenges facing molecular biologists in genome-editing, disease biology, antibody engineering, cell line development, functional genomics and protein production.
Each tool comprises a collection of functional modules, powered by our proprietary DNA Search Engine technology. To date, modules have let users search for DNA sequences across the world, create an in-lab knowledge base with persistent DNA and oligo sequence data, automatically calculate optimal cloning strategies and repurpose existing DNA. Easily deployed with your existing DNA sequence databases, our technology streamlines and automates workflows so that your skilled personnel can focus on the critical research that drives your business.
Founded by scientists and researchers, our team is experienced with the technical, operational and financial challenges facing molecular biology laboratories today. We are fluent in the languages of biology, programming, and R&D operations, ensuring your needs are translated into a superior business and research tool. We look to partner with life science companies to deploy existing modules and develop new ones from the ground up. Get in touch with us today to discuss how we can help make your DNA work for you.
Contact: Victor Dillard, COO - victord@deskgen.com

Domainex
Domainex is a drug discovery company with a reputation for speed and innovation built on an exceptional track record of drug candidate delivery. It has a world class discovery team with an unrivalled track record and three client drug candidates already in clinic.
Domainex reduces industry average drug discovery timelines by as much as 30% through the application of novel proprietary technologies and a highly focussed and integrated approach to medicinal chemistry and computational chemistry. These technologies and Domainex's approach also enable it to successfully tackle a greater range of drug target classes, such as kinases, proteases, ion channels, proteins involved in epigenetics and protein-protein interactions.
Domainex has applied its unique technologies and focussed discovery approach to enable it to develop its own pipeline of oncology drugs, including inhibitors of the kinases IKKε/TBK1 for both oncology and inflammation and a number of epigenetics related lysine methyltransferases, including G9a
Dr Eddy Littler
Chief Executive Officer
Dr Joanne McCudden
Head of Business Development