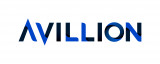 Avillion LLP
Avillion was registered in London UK in December 2012 and we are fully financed by the venture capital groups Abingworth and Clarus ventues. We are a company focused on co-development and financing of late-stage programs, where we provide partners with 100% financing for regulatory approval studies with the intent of accelerating the approval of drugs in the US and the EU.

We offer partners an unique and attractive option for the advancement of their pipeline- where we incur 100% of the clinical and regulatory risk of a program, thereby enabling partners to limit their P&L burden and have an advantageous financial position (EPS preservation).


Mr Lewis Cameron
CEO

Dr Allison Jeynes-Ellis
CMO

CrystecPharma
CrystecPharma applies the latest supercritical fluid (SCF) technologies to improve the design and performance of medicines. We provide crystal and particle engineering solutions to the pharmaceutical industry, contributing to human health by enabling new and more effective therapies.
Crystec SCF technologies can be applied to both small drug molecules and biomolecules.
Our services include crystal form screening and particle design, addressing issues of poor solubility and stability, improved delivery, and product enhancement in support of lifecycle management.
We are also engaged in in-house programmes to develop improved small and large molecule therapeutic products.
Our objectives this year at BioEurope are to identify new clients wishing to enhance the performance of their small and large moilecule therapeutics as well as identifying co-development partners, for supergeneric and new drugs.

Illingworth Research
Founded as Clinical Development & Support Services Ltd (CDSS) in 1998, Illingworth Research is a Clinical Research Organisation (CRO) providing a wide range of clinical development services to the pharmaceutical, healthcare, biotechnology and medical device industries. We are experts in the management of Phase I to IV clinical trials across many different therapeutic areas.
From our base in Cheshire UK, where we are co-located with our sister company ResearchNurses.co, we offer the ultimate clinical research outsourcing partnership for sponsors across the globe.
We have worked with all types of clients, from start-up biotechnology companies to large international pharmaceutical companies, providing strong sponsor/CRO partnerships to deliver a competitive advantage.
Mr Kieran Casey
Director Business Development