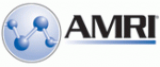 AMRI
Albany Molecular Research, Inc. (AMRI)

For over 21 years AMRI has demonstrated its adaptability as the pharmaceutical and biotechnology industries have undergone tremendous change in response to multiple challenges. This experience, a track record of success and locations in the United States, Europe and Asia now provides our customers with SMARTSOURCINGTM, a full range of value-added opportunities providing customers informed decision-making, enhanced efficiency and more successful outcomes at all stages of the pipeline.
AMRI (NASDAQ: AMRI), provides scientific services, technologies and products focused to the pharmaceutical industry since 1991. The Company's core business consists of a fee-for-service contract services platform encompassing drug discovery, development and manufacturing services.
Mr Ian Trelfa
Business Development Manager
Bristows LLP
Bristows is a law firm dedicated to serving businesses with interests in intellectual property and technology, in industry sectors ranging from pharmaceuticals, electronics,IT and telecommunications to consumer products, television and entertainment.
Dr Sahar Shepperd
Associate
Mr Matthew Warren
Partner